Osabarima Nana Ansah Sasraku III. Mamfe Hene and Kyidomhene of Akuapem Traditional Area. Nana Ama Ansaa, Mamfehemea and Kyidomhemea Nana Attuah Kokroko, Ankobeahene of Mamfe, Brukumadaw Abusua Panyin, Opanyin Edward Yaw AkogyiramAttuah, Madam Gladys Otopea Attuah, Wing Commander Boadu Ansah, Opanyin J.B. Manteaw, Okuapemhene Kyeame Akuffo Asante, Baffour Asare Manteaw - Atipimhene, Mamfe. Sisi Yaa Adjubi (London), Ms. Ida Addison, Attuah Goh, Osafohene Asomani, Madam Beatrice Ayebea Hanson Odikro. Yaw Otu Anakwa Osene Agya, Attuah Anakwa, Mrs. Lillian Kwawu.
Last Updated on Thursday, 08 August 2013 06:13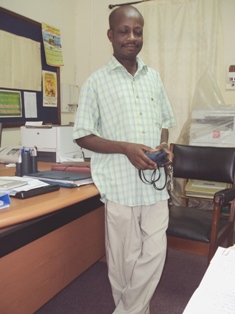 Funeral Arrangements to be announced soon.
Please Click Here to view and download Obituary
Last Updated on Saturday, 15 June 2013 22:50